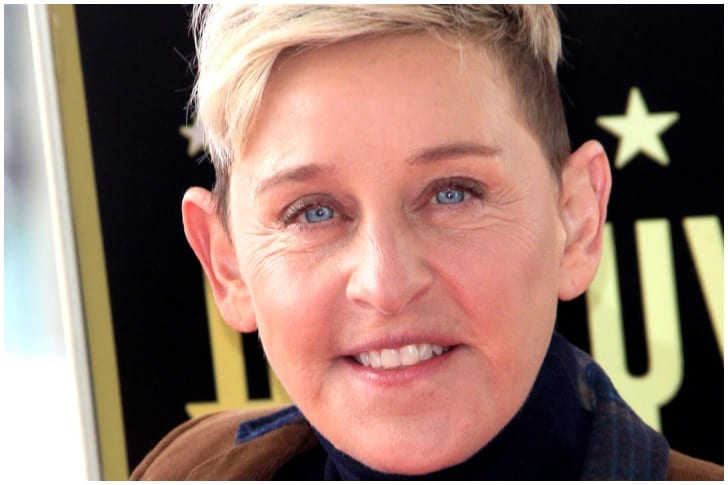 From Comedian To Talk Show Icon: Ellen DeGeneres' Rise To Fame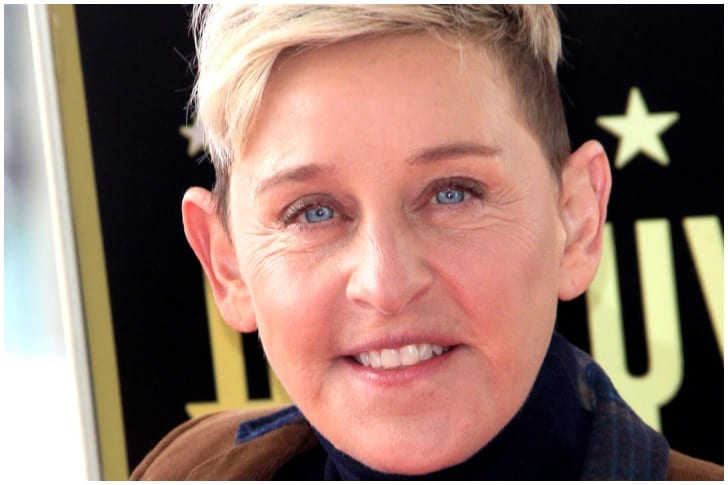 No one had any idea that a girl from Metairie, Louisiana, would turn the tables in the male-dominated standup comedy world. Ellen DeGeneres is the living proof that dreams aren't just to admire from afar, but one should pursue them no matter the cost.
It was the '80s when Ellen stepped foot in the standup comedy culture, becoming the emcee of Clyde's Comedy Club, New Orleans, and touring around the country, making people laugh with her witty words. She even succeeded at acting, appearing in shows like Open House and Ellen.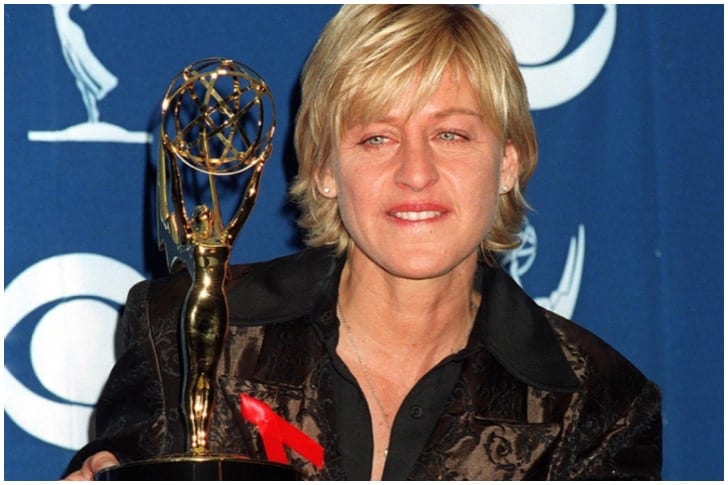 Featureflash Photo Agency/Shutterstock: Ellen at the Emmy Awards, 1997
Her comedy and on-screen career weren't the only things making her prominent in Hollywood at the time. Besides, her dating preferences were also the talk of the town when she publically started dating Anne Heche in 1997. The two women hit it off from the beginning and lasted for more than three years.
Following her breakup, the comedian started another project named The Ellen Show, which didn't work out for her at all. After the success with Ellen, this was a disappointment for the star, but the 53rd Primetime Emmy Awards gave her a chance to show her true talents, and she was back in the game, just like that!
This time, though, Ellen did something different. Instead of appearing in front of the audience or acting on camera, she starred in the highest-grossing animated film of all time, 'Finding Nemo.' The same year, The Ellen DeGeneres Show was launched, which is now considered as the longest-running talk show in the history of US television.
Ellen might have started as a standup comedian, but this endeavor got her the fame and recognition she had been aiming for. Fortunately, she never had to change herself to be accepted in the Hollywood scene, and her personal life never affected her career.
The host even became an Oscar presenter in 2007 and did such a phenomenal job that an Emmy nomination came her way. After the ups and downs of the last two decades of the 20th century, Ellen's life has been seeing only good things. Her wedding to Portia de Rossi in 2008 is one of the examples. The two dated for four years before tying the knot at their Beverly Hills home.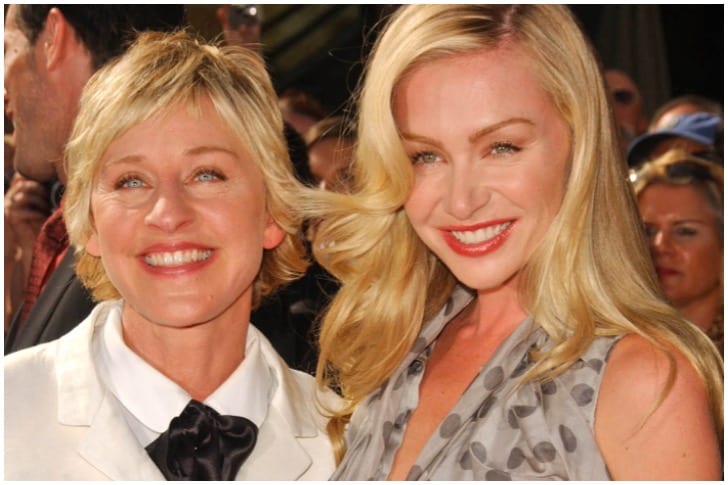 s_bukley/Shutterstock: Ellen and Portia at 2007 Annual Daytime Emmy Awards
In the later years, Ellen also tried her hand as a judge on American Idol, only to realize soon that it wasn't the right fit for her style, and left within a year. This didn't affect her, though! It was like a hobby Ellen tried which didn't work out, and she was back as the host who became famous by interviewing celebrity guests.
A stable career and a happy life is all an ordinary person wants, right? But, we have already established that Ellen isn't one of us. For her, achieving the ultimate success means keep it going, no matter how comfortable life is. The comedy expert made a comeback as the Oscars host in 2014, but this time, creating history in her own unique way.
Ellen took a selfie in the audience with stars like Meryl Streep, Bradley Cooper, Jennifer Lawrence, and Julia Roberts, and broke the twitter record of the most retweeted image at the time.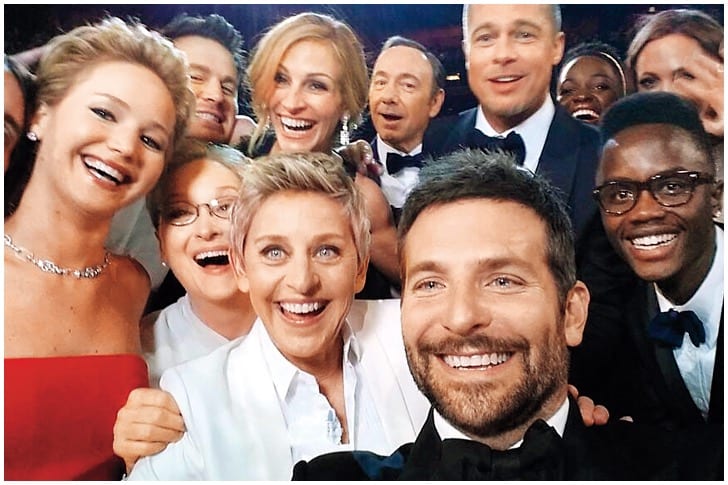 From standup comedy to acting and then hosting, Ellen has been going around gaining respect and love of millions of fans, and if that wasn't enough, she came back as Dory in 'Finding Dory.' Now, her fan base includes young people as well, who love the Award-winning actress for her portrayal of the amnesiac fish.
Throughout her many careers, Ellen has been consistent with one thing – promoting and supporting LGBTQ rights. Always unapologetic for her views, the talk show host never backs down when it comes to the human rights of people who are ignored or humiliated by the majority.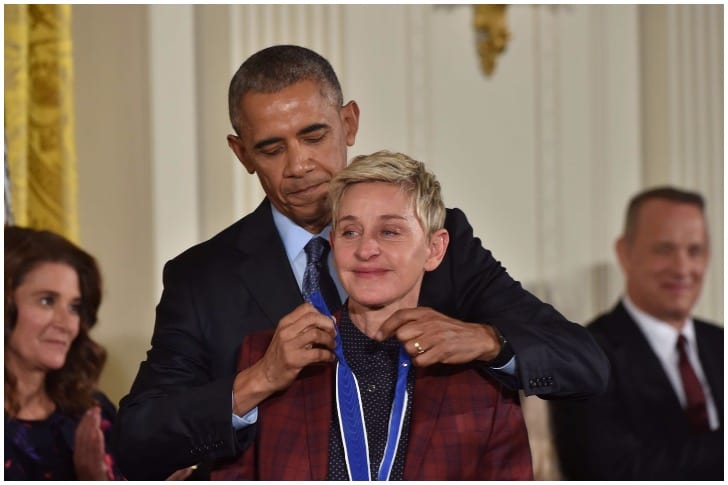 Nicholas Kamm/Getty: Receiving Presidential Medal of Freedom by the then President Barack Obama
Her energetic and robust personality and decades of hard work gave her a chance to receive the 'Presidential Medal of Freedom' in 2016, and the 'Carol Burnett Award' in 2020.